When Scott married his childhood sweetheart, Janet, he never could have imagined the journey that they would have together.  Seven years later, he was the father of three young children, and teacher of a middle school special education class when God reached down into his life.  At the age of twenty-seven, Scott accepted Christ as his Savior.  He faithfully served in his church teaching both in Sunday School and Children's Church, and working in their youth ministry, evangelistic ministries, and Christian Day School. Two years later, he went to Bible college to study God's Word full time.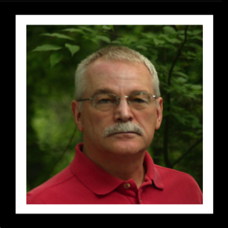 By 1994, Scott was both teaching in the Chicago public schools and pastoring a church in the Chicago neighborhood of Mt. Greenwood.   By this time, God had graciously given Scott and Janet six more children.  Their oldest three were married and had given them five grandchildren.  
In November of that year, Janet and he were traveling with their youngest six when their van hit a piece of road debris causing the gas tank to explode.  All six of their youngest children died as a result.  Scott's initial response to that trial drew the attention of the national media giving him the opportunity to testify of God's grace.  After the accident, Scott pastored six more years at the church in Chicago, then started a charitable ministry called the Khesed Foundation.  Throughout the years, he has faithfully shared the lessons he learned out of his first hand experience of adversity.
     Scott taught school for twenty years and pastored for seventeen years.  He has been married to Janet for forty-eight years.  Their surviving three children have given them thirty-two grandchildren of which they are most grateful.  He has always counted it a great privilege and joy both to study the Word of God and teach it to others.